Product parameters of Aluminum Fins Heat Sink with Copper Heat Pipe for Thermoelectric Cooling
Material: Copper
Product dimension: 18.4*2*10.7cm
Product weight: 0.243 kg
Feature: High efficiency Heat conducting
Surface treatment: passivation
Heat conducting power: 300W
Product Technology of Aluminum Fins Heat Sink with Copper Heat Pipe for Thermoelectric Cooling
Collection mode heat pipe and zipper fins heat sink at present there are mainly two kinds, respectively is welding (Solder) and wear a Fin (Fin Penetration), welding process of the interface zipper resistance is low, but the cost is higher, such as aluminum fins and copper heat pipe welding, basic need to electroplating processing of heat pipe, can with aluminum fins welded together, and welding is high also to craft requirement, welding uneven or internal bubble, heat transfer efficiency will be significantly impaired.
Heat pipe and zipper fin heat sink, base, this is the current mainstream type air cooled heat sink mainly made up of three parts, each part of the heat pipe heat sink cooling effectiveness will have an important influence, and three parts are interrelated, part simply increase would not necessarily bring heat sink efficiency of qualitative leap, but is there any part of not ready, for the performance of heat sink is a heavy blow.
Our machines: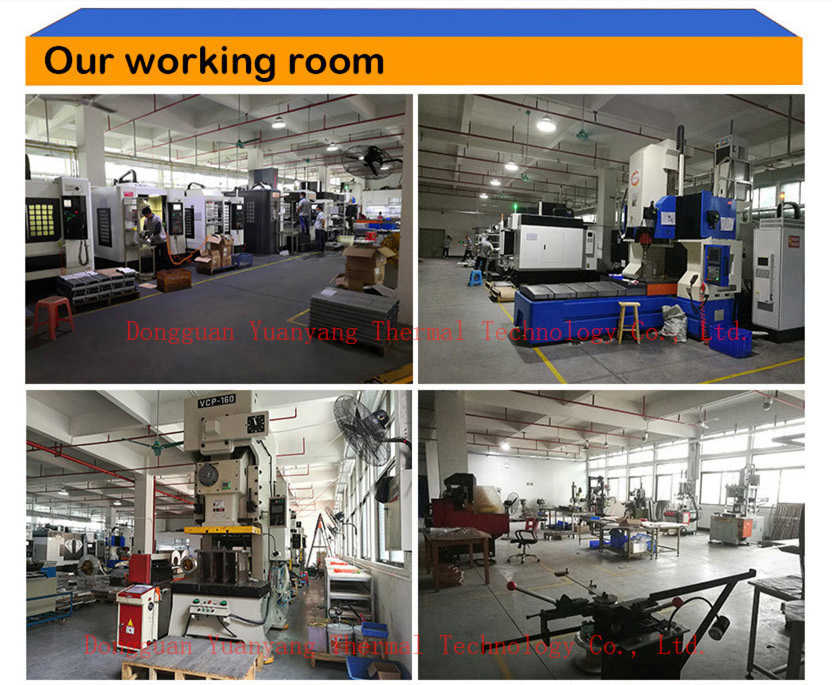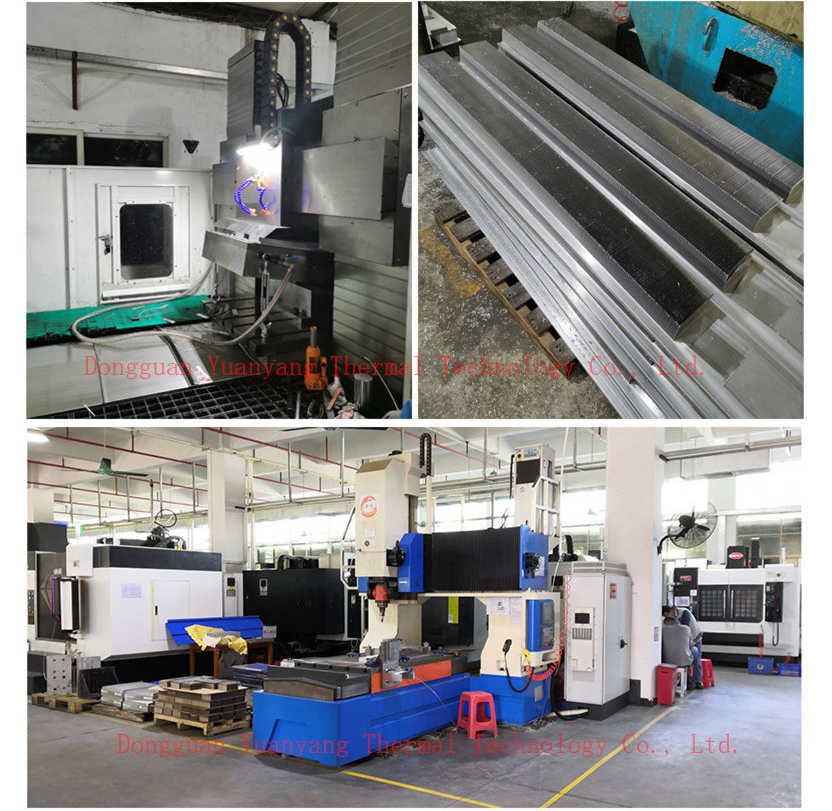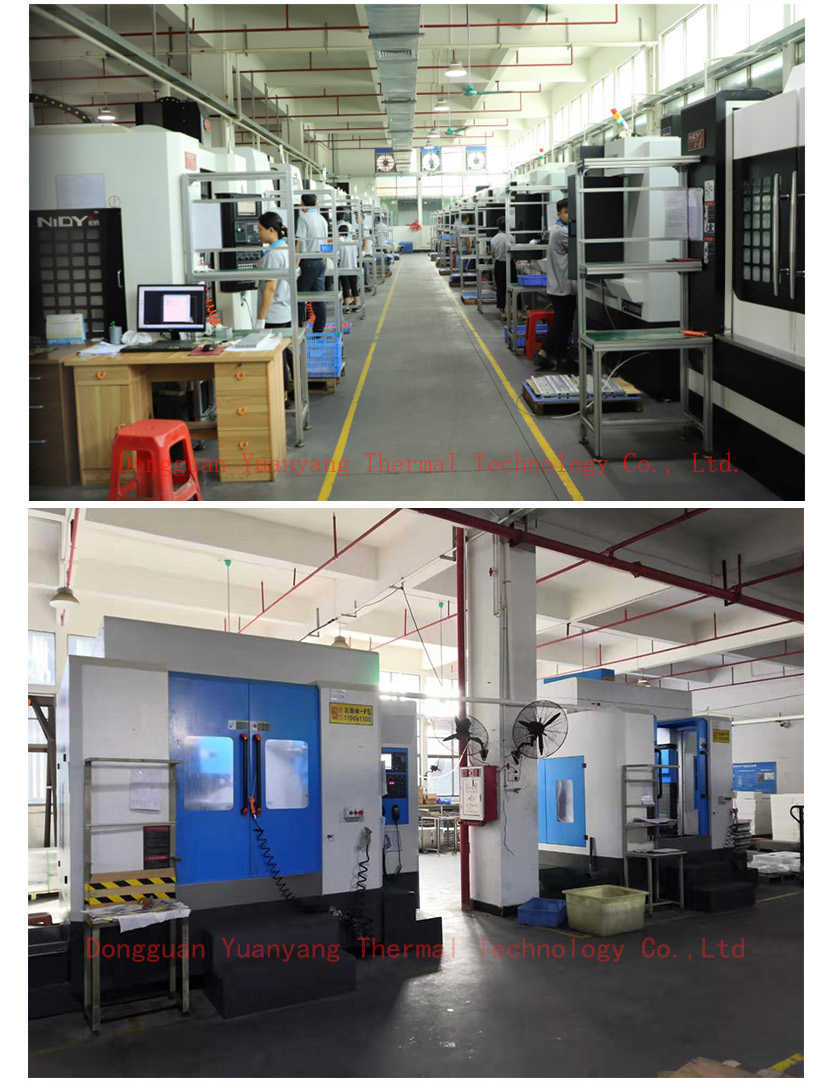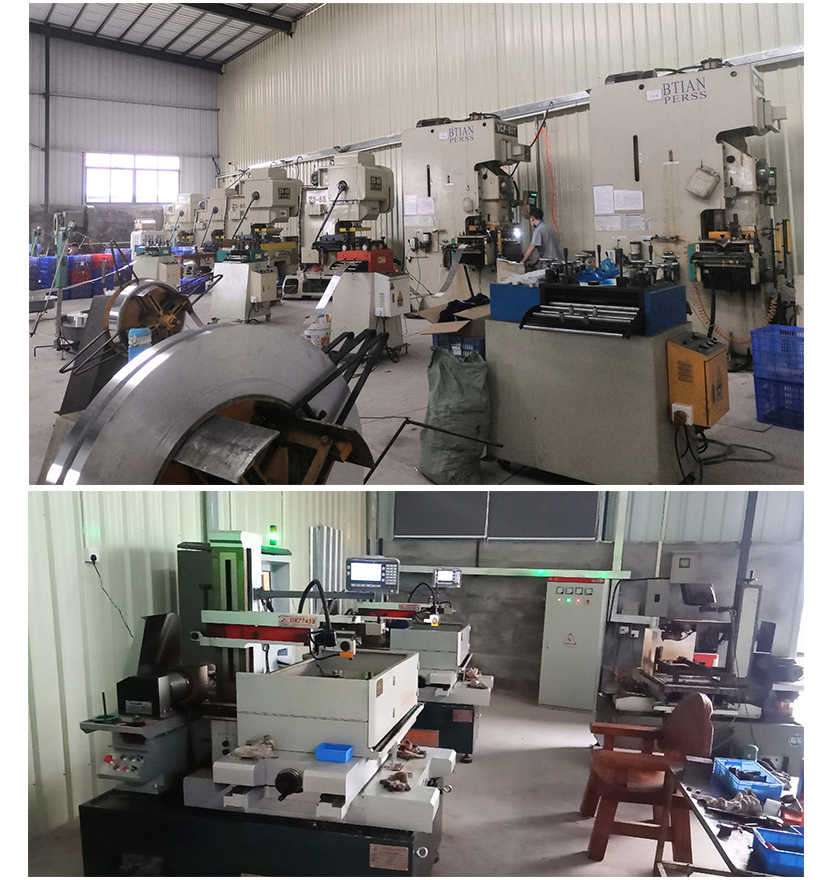 Our testing machines:

Our soldering assembly line:
Our team: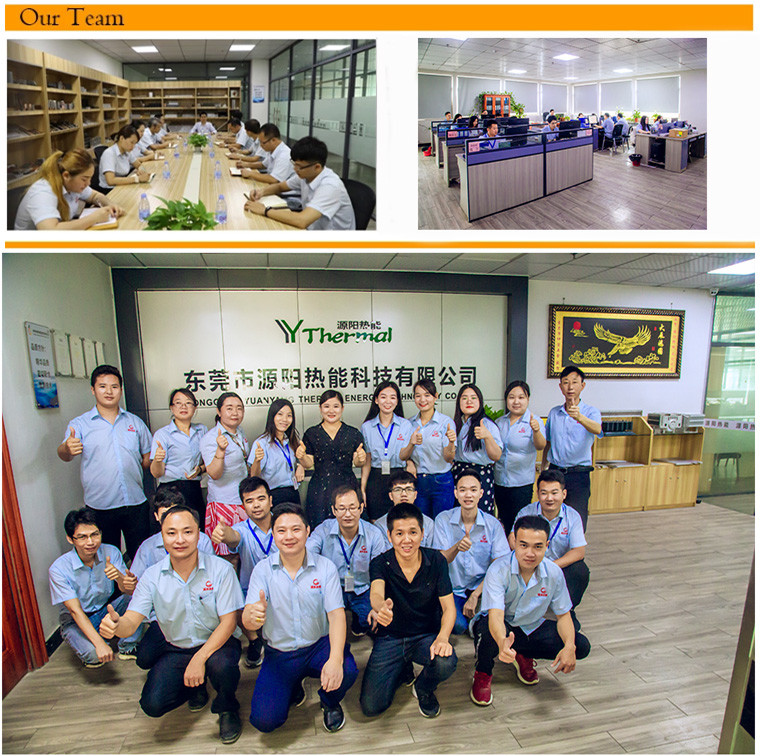 We as a team,move forward and backward together;
We have good services,high efficiency and great development;
We are market -sensitive and have strong will for the modern market.
Our Certificate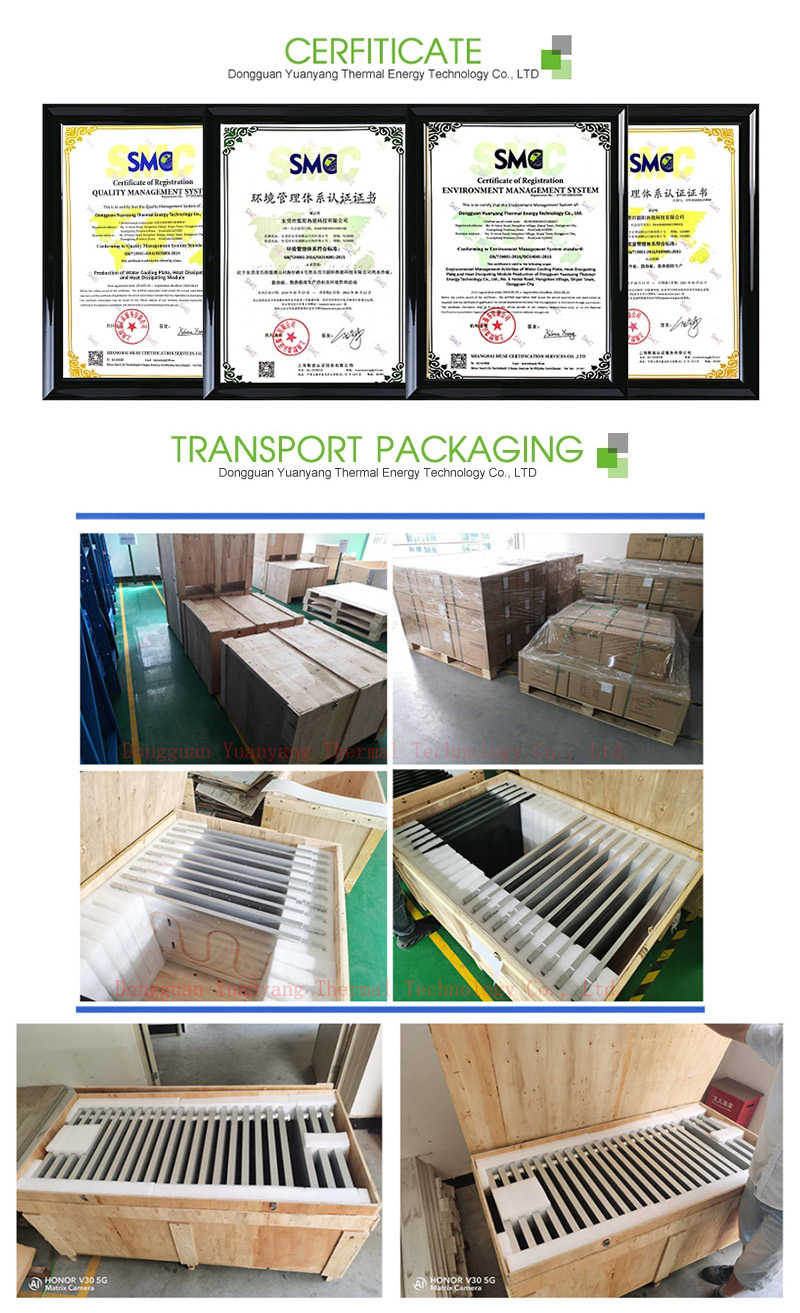 Our service:
1.Once received the inquiry will be quickly replied
2.Keep the product be qualified and price be reasonable and competitive.
3.Fastly arrange production and improve efficiency.Get the goods be finished on time.
4.We can advice the best transportation depends on the goods weight and cubic meter
5.Any questions with the goods we made, we will offer the best solution and technique support.
FAQ
1. Q:Are you trading in company or manufacturer?
A:We are the professional manufacturer of heat sink and water cooling plate that has much experiences and strong technique team,automatically and mechanized production
2. Q:Have you exported the goods before and to which regions?
A:60% goods in total has exported abroad,to Japan,India,British,Canada,America and Brazil.
3. Q:How many employees you have?
A:we have about 100 employees,including sales,purchase,engineering,QA,warehouse and production department.
4. Q:If I agree with the design,can you provide the samples we need?
A:Yes,we can.we surely will provide the samples to you for confirmation before mass production.Meanwhile the drawing we could provid if needed
5. Q:What packing you're using and can be assured safty?
A:Every goods are be packed with customized packing ways in normal cartons with tight proof fabric and wooden cartons for great protection, so it is safe during transportation.
6. Q:If we have any questions with products,can you provide the technique and solution?
A:Every products are fully checked before shipping, if there is problems you're facing,please feel free to let us know,we will offer best solution at once.