Recently, YUANYANG Company launched a new high-efficiency radiator——Aluminum Extrusion Welding Heat Sink. This product adopts advanced heat dissipation technology, has excellent heat dissipation performance and stable service life, and has received widespread attention.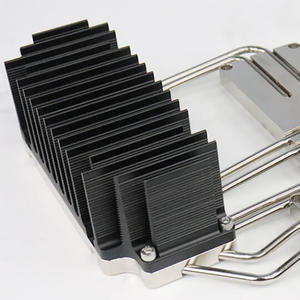 It is reported that the product uses high-quality copper materials, combined with precision manufacturing technology and excellent design concepts, to achieve efficient heat dissipation. The Aluminum Extrusion Welding Heat Sink uses a unique heat pipe technology to quickly transfer heat to the cooling fins and dissipate heat through natural convection to effectively cool down. At the same time, the product is also light and durable, and can be widely used in electronic equipment, LED lights, automotive electronics and other fields.
According to the relevant person in charge of YUANYANG Company, the Aluminum Heat Sink has fully considered user needs and market feedback during the design process. It not only has excellent performance, but also has the characteristics of easy installation and maintenance. In addition, the product has passed strict quality testing and certification to ensure that it is safe, reliable and in line with industry standards.
At present, Aluminum Extrusion Welding Heat Sink has been officially launched in the market, and has attracted the attention and favor of consumers and industry experts. In the future, YUANYANG will continue to adhere to the concept of "quality first, customer first", continuously improve product quality and service level, and provide users with better products and services.
In a word, the introduction of Aluminum Extrusion Welding Heat Sink has injected new vitality and impetus into the market. I believe that in the near future, it will become a dark horse in the field of electronic heat dissipation, bringing users better experience and effects.