How to find a customized cooling solution for your equipment?
——Yuanyang Thermal Technology Customized Custom Heat Sink Guide
Dongguan Yuanyang Thermal Energy Technology Co., Ltd. is a custom heat sink manufacturer which provides customers with professional custom heat sink manufacturing, design and solutions. At present, YY thermal's custom heat sinks are widely applied in aviation, aerospace, ship, train, automobile, electronics, electric power and other industrial fields. All of these in the field of electrical and electronic equipment needed a heat sink for cooling, make the equipment or appliances to achieve the right temperature. And the heat sink dimension, material, specification, shape are different, so we need custom heat sink,YY Thermal as a custom heatsink manufacturer, YY Thermal's engineering team can provide custom heat sink design using the most appropriate manufacturing process according customer requirements, or provide custom heat sink manufacturing according cust.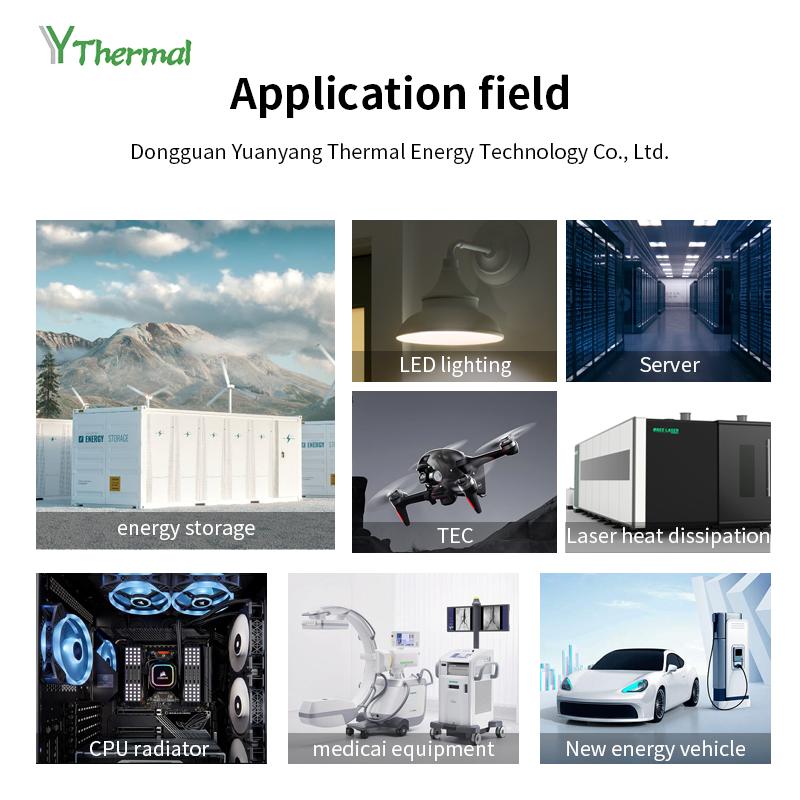 Custom heat sink design
YY Thermal's engineers mainly use CAD software to design custom heat sink for customers, If you do not have drawing, we can design custom heat sink for you ,our engineer need some information for custom heat sink design as below:
Custom heatsinks size : Length, Width, and Height (mm)
The power the size of the heat source
The ambient temperature, the maximum temperature allowed by the chip
Estimated Annual Usage & budget
When finished custom heat sink design, our engineer make thermal problem test and Simulation calculation by software ,such as Ansys, Qfin, Ansys. Then we can make Rapid prototyping for your test and to check the quality and Thermal performance.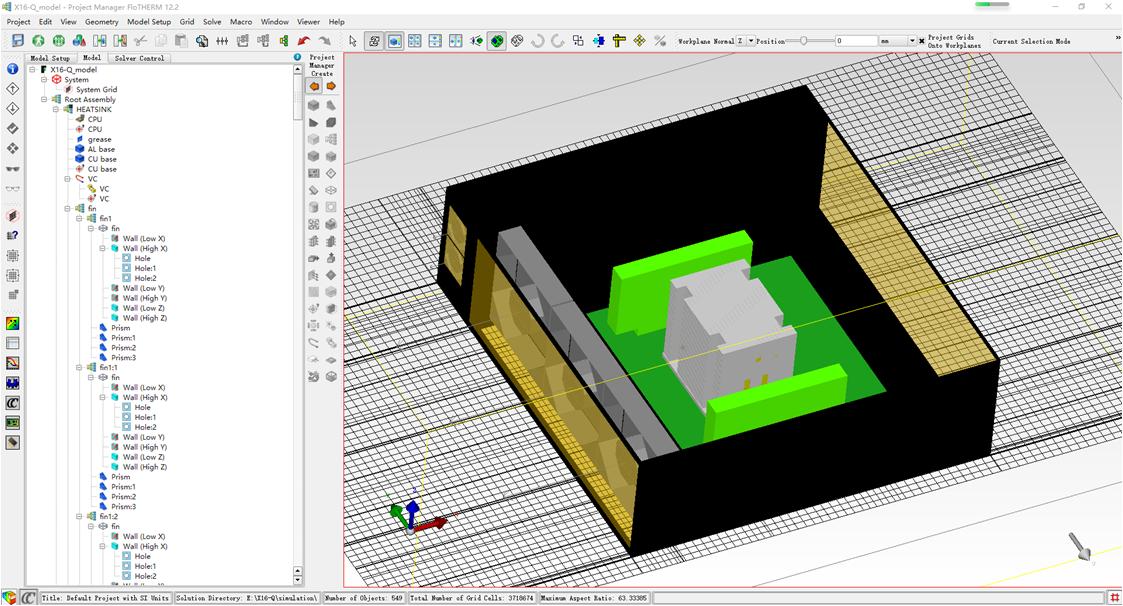 FLOTHERM SIMULATION ANALYSIS
Custom Heat sink Types
1. According to the material, Lori custom heat sink type include custom aluminum heat sinks, custom copper heat sink, custom heat pipe heat sink. Material can be customized.
2. According the manufacturing process, YY Thermal custom heat sink type included custom extruded heat sink, custom cnc heat sink, custom stamped heat sink, custom skived heat sink, etc.
3.According to the application, YY Thermal custom heat sink type custom led heat sink, custom cpu heastink, custom chipset heat sink, custom ram heat sink, custom laptop heat sink, custom motherboard heatsinks, custom heatsink for gpu, etc.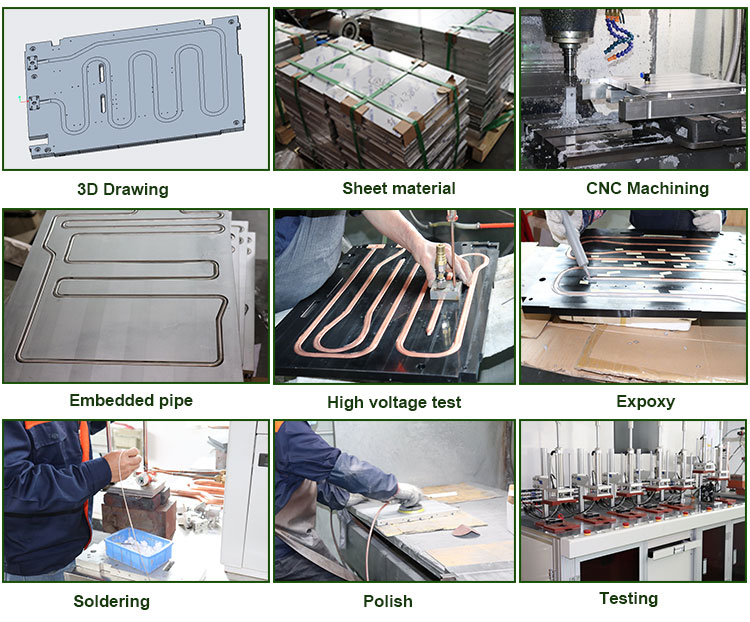 PRODUCT CUSTOMIZATION PROCESS(2)
YY Thermal custom heat sink fabrication
YY Thermal's engineers mainly use CAD software to design custom heatsinks for customers, or customers can provide drawings for custom heat sink fabrication. Rapid prototyping and mass production services can be available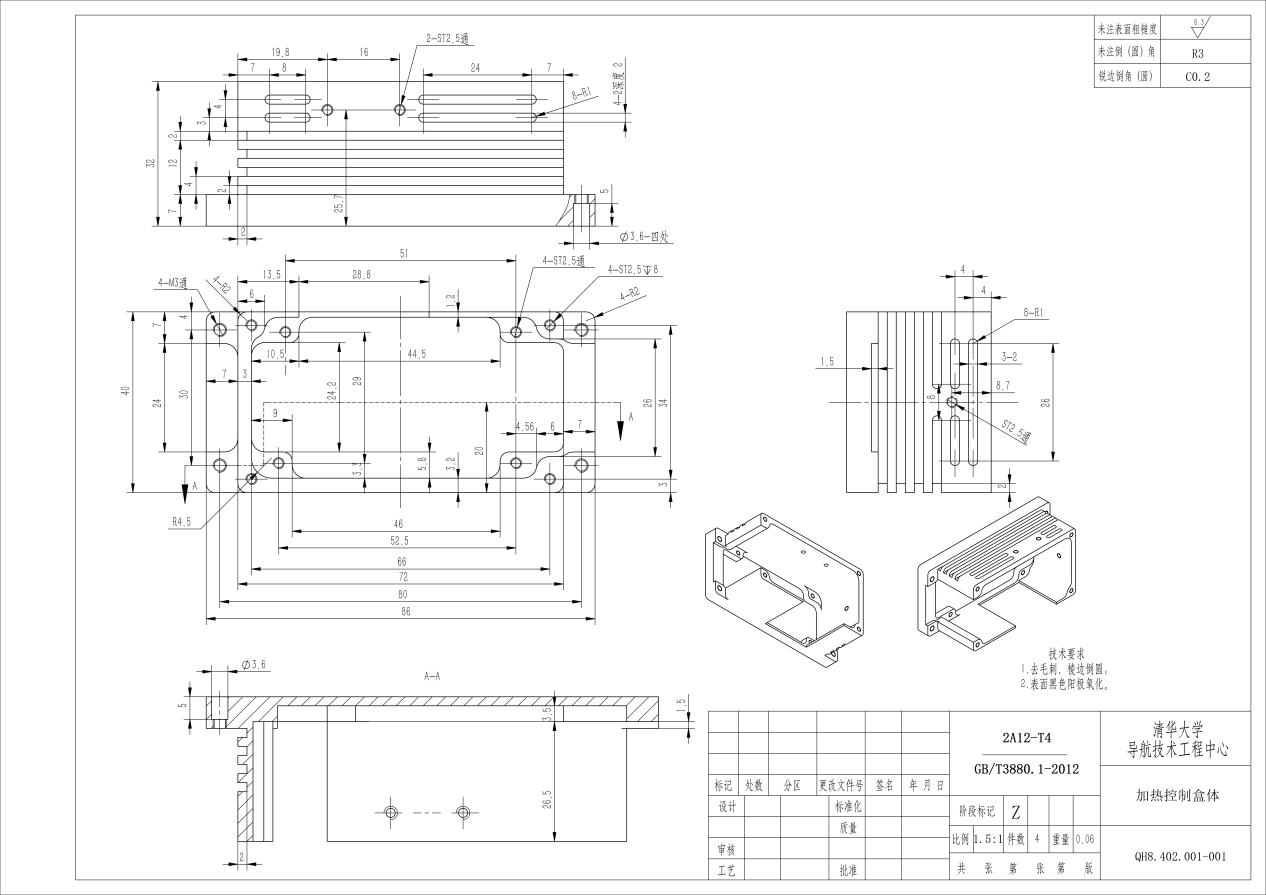 CAD SOFTWARE TO DESIGN CUSTOM HEATSINKS
If you with heat dissipation needs is welcome to contract YY Thermal ( Yuanyang thermal genergy)to get system heat dissipation service program.
Mobile Phone: (0086)13631389765,
E-mail: fsales05@yythermal.com
Skype No: 20194d8f13e0a6c3