Novel Cooling Mechanism for Photovoltaic Inverters
Photovoltaic inverter
Photovoltaic inverter radiator
Novel Cooling Mechanism for Photovoltaic Inverters:
The Skiving fin Technique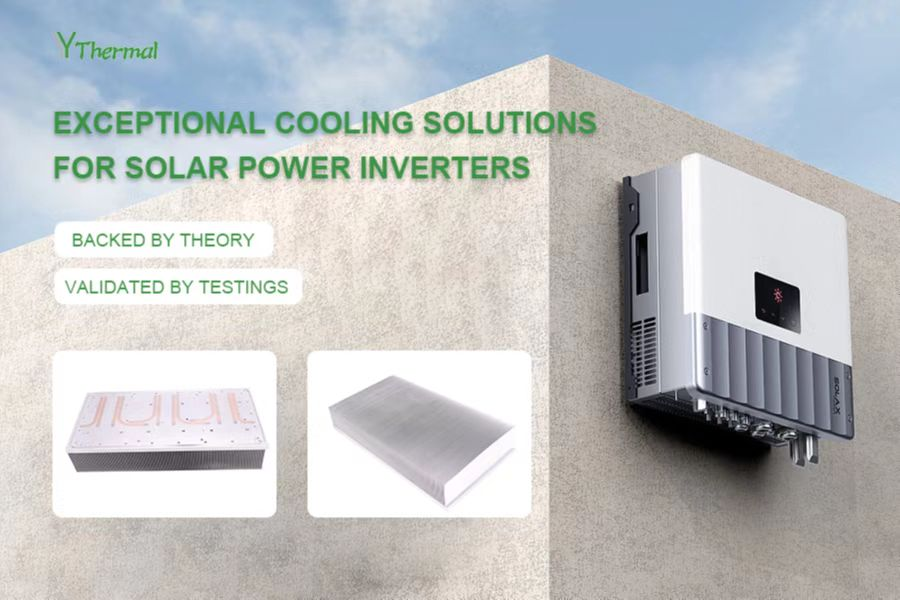 The demand for solar energy is increasing and photovoltaic inverters are one of the key components in the power generation system. However, these devices generate a lot of heat during operation, which can lead to reduced efficiency and even failure. To address this issue, a novel cooling mechanism has been developed for photovoltaic inverters called the skiving fin technique.The skiving fin technique involves creating a series of fins on the surface of the heat sink using a process called skiving. This technique allows for the creation of very thin fins, which can dissipate heat more effectively than thicker.
As a power electronics device, inverters face the same challenges posed by temperature as all electronic products. In all electronic product failure cases, up to 55% of them are caused by temperature. The electronic components inside the inverter are also very sensitive to temperature, so the inverter heat dissipation design is very important.
Photovoltaic inverter cooling system mainly includes Photovoltaic inverter heat sink, cooling fan, thermal grease and other materials. At present, there are two main cooling methods for Photovoltaic inverter: one is natural cooling, and the other is forced air cooling.
Heat dissipation needs to be paid attention to when installing Photovoltaic inverter radiator:
1. The inverter itself is a heat source, and all the heat must be dissipated in time, and it cannot be placed in a closed space, otherwise the temperature will rise higher and higher.
2. The Photovoltaic inverter should be placed in a well-ventilated space, and try to avoid direct sunlight.
3. When multiple inverters are installed together, in order to avoid mutual influence, a sufficient distance should be left between the inverters.
Skiving fin heat sink is suitable for the photovoltaic inverter, solar energy, and new energy industries. If you need a photovoltaic inverter heat sink, you can contact us for customization, and we will provide you with thoughtful service. You can contact us by e-mail: [email protected] Phone: 0086-13631389765
Photovoltaic inverter cooling
Photovoltaic inverter heat sink
ski fin
solar energy
new energy