CPU with new platform and new FIN chip structure and radiator with 120mm fan from Yuanyang Thermal, under the current trend of high-performance computers, 5 heat pipes have lower cost and ensure the corresponding heat dissipation performance. The specific parameters are as follows:
| | |
| --- | --- |
| Product Name | 120mm five-heat pipe CPU fan radiator |
| Size | 120*100*80mm |
| Product Specification | YY-HS-049 |
| Radiator power capacity | 130W |
| Material | Copper + aluminum |
| Heat pipe quantity | 5 |
| The speed of fan | 3500rpm |
| Noise | 24db |
| Fan plug | 3 pin |
| Kind | Dual |
| Surface Treatment | Oil cleaning |
| Surface Characteristic | Anti-oxidation |
| The time of Salt Spray | 48H |
Advantages:
Good heat dissipation stability, slow rising trend of temperature curve in thermal resistance performance test, and stable state after 5 minutes, which can ensure that the surface is not seriously oxidized for 48 hours in extreme salt fog environment.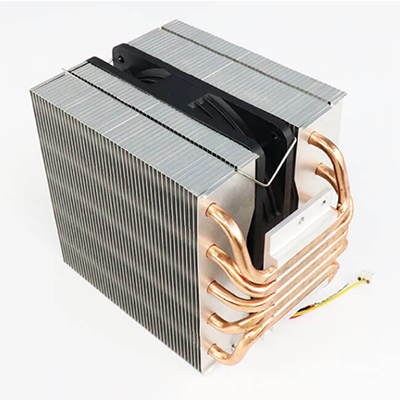 After the thermal resistance temperature test, the temperature rises slowly during preheating to ensure that the normal temperature is between 34 and 50 degrees, and it is expected that the temperature of processor will not be higher than 70 degrees under full load.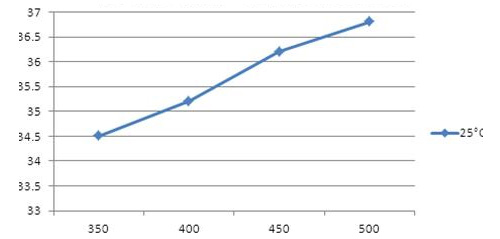 OEM design can be provided by Yuanyang thermal or the radiator with the best price can be designed according to customers' requirements. While ensuring that the fan CPU radiator has a certain heat dissipation effect, we should not forget its cost control, and ensure that the heat pipe layout is reasonable, give full play to its performance, and ensure that it has a certain heat dissipation capacity, so as to further pursue its longerusagelifetime while dissipating heat. Yuanyang Thermal Energy has a professional team and experience to give customers A and B or C solutions to choose from, and offer customers choose a product solution that is more suitable for them in the long-term production plan.