As we know that technology in communication is changing from time to time, it's just in the past the tech sphere from 1G to 2G was not that fast than from 4G to 5G, however, changing fast means human technology program has been raised up at a quicker speed. So what is the effect that 4G been replaced by 5G? The answer is once you used 5G smart phone and has such web you will feel quick motion while you are watching video or movies or even downloading some of bigger files. Don't you feel that people's life is on high pace and everything needs to be faster so keep abreast with?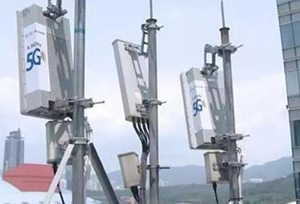 In this article we just want you to know we are making the radiator, a cooling heat sink for 5G communication facilities, we don't produce such high technology facilities, but we be a role of cooling. Our radiator for facilities is adopting aluminum box which inside empty and on rear side we put heat pipes side by side. This is a skill although not very new idea.
So why we decide to be a box? Because inside empty can have more space for other accessories like PCB, electronics and wires. This is for one reason. And usually inside will be a higher temperature once on operation. Heat is a risk and dangerous for usage. So radiator has a mission to cool it down and take heat out. The heat pipes can be another cooling device that help lowering down the temperature that generated from heat zone of facilities.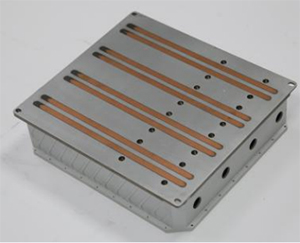 We designed it and customers had tested it in their lab and final products in market, they commented it was good for 24 hours a day and lifetime can still be 3 years until now without high temperature problems, the temperature remains 48 degrees to 65 degrees in a environment at 30 degree. We tested it our own lab, the thermal resistance test indicated the line is going fluently and gradually flatten. It'd shown that this is stable sign and good for using in longer lifetime.