Radiator is a general term for a series of devices used to conduct and release heat. It is used to increase the air velocity and flow rate flowing through the radiator, so as to enhance the heat dissipation capacity of the radiator and cool the engine accessories. Heat sinks are widely used, such as server heat sinks, car heat sinks, chip heat sinks, etc., heat sinks can solve heat dissipation problems well. So, which radiators are best?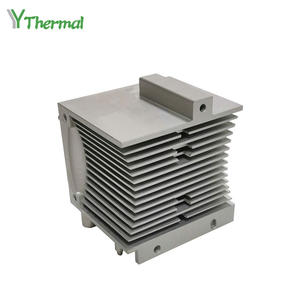 Yuanyang Brand: With 9 years of successful experience, we are a certified high-tech enterprise, focusing on R&D, production and sales of thermal management products, solutions and one-stop services. We have introduced 25 CNC machine tools, 10 stamping machines, 2 friction welding machines and 4 wire cutting machines to provide more high-quality and reliable thermal management solution products and one-stop services. The thermal solutions of our factory have achieved great success for top 500 and top 1000 enterprises, such as high cooling power cold plate, friction welding stir cooling block. For heat pipes, it has more than 100 automatic production and 60 bending machines. The monthly output can reach 1 million heat pipes. We are committed to becoming a leader in thermal management in the new energy field, with a production area of more than 10,000 square meters. We have strength certificates: ISO9001:2015, ISO14001:2015, IATF16949, and at the same time, we have achieved innovation in the exploration of new energy, and have more than 20 patented products. Look forward to your arrival and explore the new energy field together. Committed to creating higher value for customers is always our goal.
Three brands of overclocking: This brand was founded in 2005 and has obtained 293 authorized patents in just a few years (as of 2017). It seems that the company is very strong. Moreover, this company is a national high-tech enterprise integrating R&D, production and sales of LED lighting kits and PC cooling parts, so it has advantages in led light radiators, so you can consider other radiators when purchasing radiators.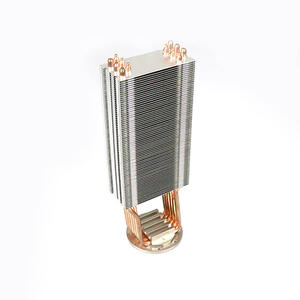 Kyushu Fengshen brand: Deepcool focuses on the field of electronic cooling, and its products are exported to the world, occupying a place in the electronic field, so the radiator of this brand is still worth buying.
Cooler Master brand: This brand was established in Taipei in 1992 by several like-minded product managers. Since its development, it has been committed to solving the cooling problem of computer cases, so it has a great say in radiators, so when buying radiators, you may wish to consider Oh this brand.
Tt brand: This brand is one of the three major brands under the Thermaltake Group. This brand started with heat dissipation products, so it has an advantage in heat dissipation products, and its products have been sold in Europe, the United States, Australia, Russia and mainland China. The operation and products are very competitive in the world.
Aigo brand: This brand is one of the self-owned brands of Nanjing Huaqi Information Technology Co., Ltd. Its Chinese name is Patriot. Everyone should be familiar with this name. The products of this brand are mainly aimed at the IT industry. So there are still advantages in terms of radiators.
Different radiator brands are used in different ways. Which radiator is better depends on whether it can meet the needs of customers. As long as it meets the needs of customers, it is a good radiator.