Aluminum extruded fins are widely used in many electronic products because of their wide variety and versatility. They can achieve certain cooling effect without a fan. In addition, the aluminum extruded radiator can be derived from a standard model size to develop another second product with the same size but slight differences, and can share a set of molds. As shown in the figure below:
The slight changes are only adjustments made for different models, and the heat dissipation power is basically the same, and the materials and production processes are basically the same, so that the same price can be maintained, thus saving time and cost in developing other new models.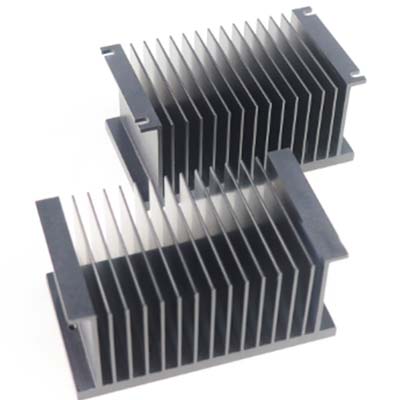 Product parameters are as follows:
| | |
| --- | --- |
| Product No | YY-EH-05, YY-EH-06 |
| Product Spec | 132x76x61mm |
| Material | AL 6063-T6 |
| Surface treatment | Anodized black |
| Application | Heat sink accessories |
| Cooling way | Natural wind cooling |
| The installation of radiator | By standard fasteners |
| Lifetime | Under 40°(three years |
Product advantages:
1. The process flow is relatively reduced, which ensures rapid shipment.
2. Can share a set of molds, which ensures the applicability of two models.
3. 6 series aluminum materials are used for better durability and firmness
4. The product size is enlarged, the heat dissipation is better, but the weight is light.
Product Shows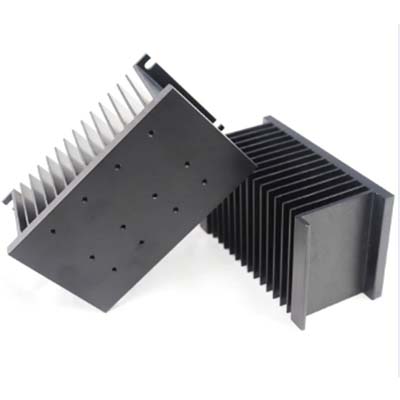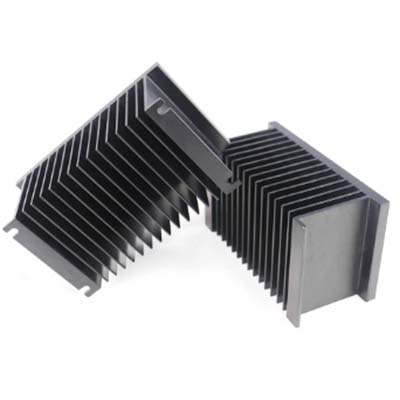 Compared with skived fin, aluminum extrusion radiator has faster production speed and lower cost, and its Fin chip is stronger and can ensure long-term use, and the heat dissipation effect can also meet the heat dissipation requirements of many low-power products. In addition, even if mass production can easily ensure good product quality, aluminum extrusion radiator has a greater demand in the market, because the products must be molded and the initial investment is quite large, and most of the fields used are large quantities of electronic products and industrial equipment of various types in the market.