In Modernechnology. Skived heat sinks can be manufactured from either copper or aluminum. Today, skived heat sinks are breaking through the limitation of the thickness and length ratio of conventional heat sinks and our machines can produce high density and very high efficient heat sinks. Super high and extreme thin fins and extra-long heat sink structure can be produced by our dedicated skiving machines using high skiving precision cutting technology.
Fin Skiving machines use a single block of material such as copper or aluminum and cut out fins with high density. The fins and the base is"one piece". So skived fin heat sink efficiency is till two times higher than traditional heat sink. Thermal conductivity efficiency can reach 100% of the profile material. Skived heat sink widely used in photovoltaic industry, electric vehicles, inverters, communication products, led light in green house and so on.
High-performance Heatsinks
More and more demanding requirements and increasingly complex applications demand heat sinks of continously improving performance. To keep your innovations at the correct temperature we have with our FIN SKIVING MACHINES adopted further technologies which result in an excellent heat loss performance.
Skived Fin
Small form factor systems of low heights require optimum cooling in the smallest space. The skived fin procedure allows you to offer coolers made of aluminum or copper with heights of less than 30 mm which gain an extremely large surface without any additional thermal resistance caused by soldering or crimping. The skived fins are smoothly combined with the bottom plate. Because of favorable tools small series can be done as well.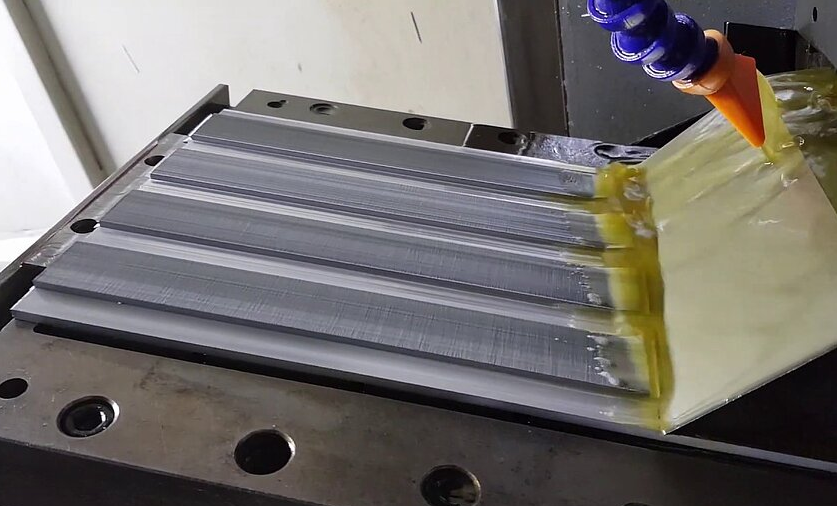 The skiving heat sink we can make each fin as following parameters: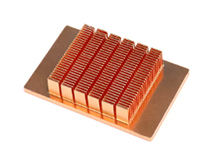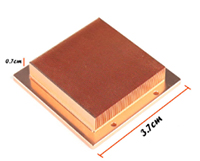 Extreme processing of the skiving fin:
The maximum width of the fin is 500mm. The thickness of the fin is 0.12-2.0mm.
The height of the fin is 3-100mm. The fin pitch is more than twice the fin thickness.
The length of the product is 10-2000mm.
So what we can do?
We can help you to customize the skiving heat sink as your drawing and make any sizes of fins, either aluminium or copper, we have masters who can design and manipulate the machines to make skiving radiators, please don't hesitate to contact us and leave your messages in our company website.