In order to meet the needs of users, radiator manufacturers can perform the following services: 1. Pre-sale service: help users design radiators, fold old radiators. When decorating, consumers themselves don't know much about the principle of air convection, so the position of the radiator is not professional and comprehensive, so professional companies can provide this service, and the service quality is as important as the product quality.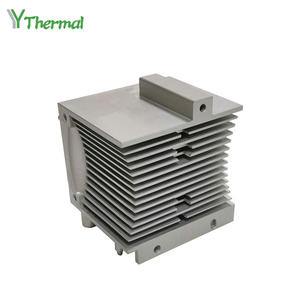 1. Industry Standard Latency
There are 12 existing radiator industry standards in my country: calorific value determination, steel column type, steel pipe type, steel plate type, steel string type, steel needle type, steel ball type, iron airfoil type, iron column type, series parameter thread and accessories, aluminum Provisional technical conditions for column wing and steel flat tube.
Among the currently popular radiators, only one person participated in the voluntary formulation of the "Steel Steel Radiator" standard. There are no industry standards for copper-aluminum series convectors, copper-aluminum composite radiators, decorative radiators, etc., which is not conducive to product quality management and Regulating the market is not conducive to industrial development.
It is thought that some expert information on this product is also very backward. At a product evaluation meeting in September last year, these people were all present, but they did not know that JG/T148-2002 "Steel Tube Radiator" issued by the Ministry of Construction on January 1, 2003 "Standard", the "Decision on Improving Science and Technology Evaluation Work" issued by five departments including the Ministry of Science and Technology is strictly prohibited from abuse. Standard lag, information lag, is not conducive to industrial development. At present, the standards for brass-aluminum string convectors and steel plate radiators have been revised, but the formulation of standards for copper-aluminum composite radiators and decorative radiators has not yet started. Instead of waiting, it is better to learn from Sende's example. Enterprises actively participate in standard formulation to promote industrial development.
2.Heating operation and management is not standardized
Thin-plate steel radiators (plate type, column type, column type, flat tube type, decorative type) are most afraid of oxidation corrosion. Now many people are keen on internal corrosion of radiators. This is passive anticorrosion, which can only protect the radiator itself, but Corrosion losses in huge boilers, piping systems did not help at all. The best way is active anti-corrosion to effectively protect boilers, pipe network systems and radiators. Facts in Europe show that a well-designed and well-managed heating system is the foundation and key to safe heating, and its thin-plate steel radiators can be used for more than 20 years. All aspects of our country are in line with the world's advanced level, including heating operation management of course. Beijing Architectural Design Standardization Bureau is compiling the "Water Quality, Water Treatment and Operation Management Regulations for Hot Water Heating in Civil Buildings", which will effectively solve this big problem, so that various radiators can be used with confidence.
3.Corrosion inside the radiator is a last resort
At present, when most of the operation and management of central heating are not standardized, it is possible to carry out chemical plating on radiators, paint internal corrosion, and prolong life, but it is not absolutely safe, not the best method, but a measure of last resort. Dr. Guo Zhanjing, president of Scientex, said: "Doing internal defense is better than not doing it. Doing internal defense is not necessarily a problem. At present, the pretreatment process of internal anti-corrosion coatings is complicated and strict, and the quality cannot be effectively inspected after coating. Therefore, Widely questioned. The anti-corrosion radiator in the paint has not been tested for sufficient time, so it cannot be trusted at all.